•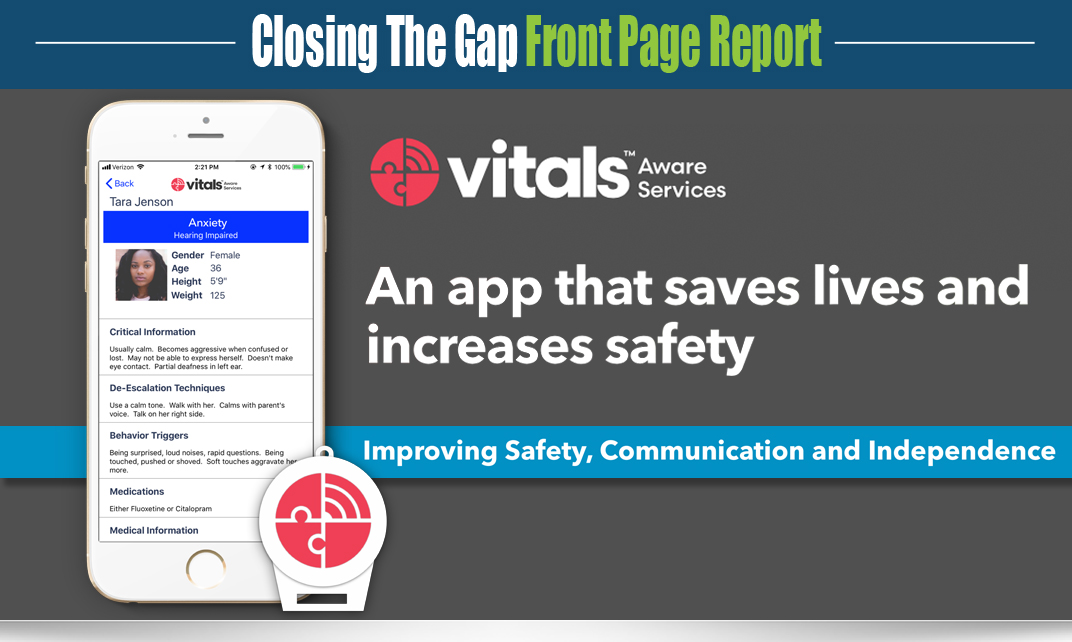 Vitals™ is a FREE app designed to help individuals with various conditions and disabilities communicate with first responders, providers & educators in real time. 
Improving Safety, Communication and Independence
The Vitals™ app enables safer community interactions by allowing individuals with visible and invisible conditions and disabilities to create and share a personalized digital profile with authorized first responders via a secure, mobile app – improving real-time communication, reducing the risk of misunderstandings, and promoting greater independence.
The Vitals™ Network – ONE APP CONNECTING THREE COMMUNITIES
Users

Individuals w/ invisible and visible conditions and disabilities (mental health, developmental, behavioral and intellectual)
Senior citizens
Parents and guardians
Caregivers

First Responders

Law Enforcement
Fire departments  
Emergency response
Security
School resource officers
Crisis intervention responders
Government entities

Educators & Providers

Residential and day settings
Schools and colleges 
Special education departments
Non-profits
Advocacy groups
Corporations
---
Enhances Communication for Vulnerable Individuals
They have designed a new app to help protect people with visible and invisible conditions and disabilities by voluntarily communicating critical information in real time to law enforcement and first responders.
Real-time information powered by the community
Individuals and caregivers have the ability to create and manage a personalized profile of critical information offered up in real-time to first responders whenever they are in the vicinity of a Vitals™ Beacon
Creating safer communities together
They believe they all have a roll in helping make their areas a safer place to live. By helping them share their story with others, they can hopefully share countless other stories of hope they have given to other families and individuals.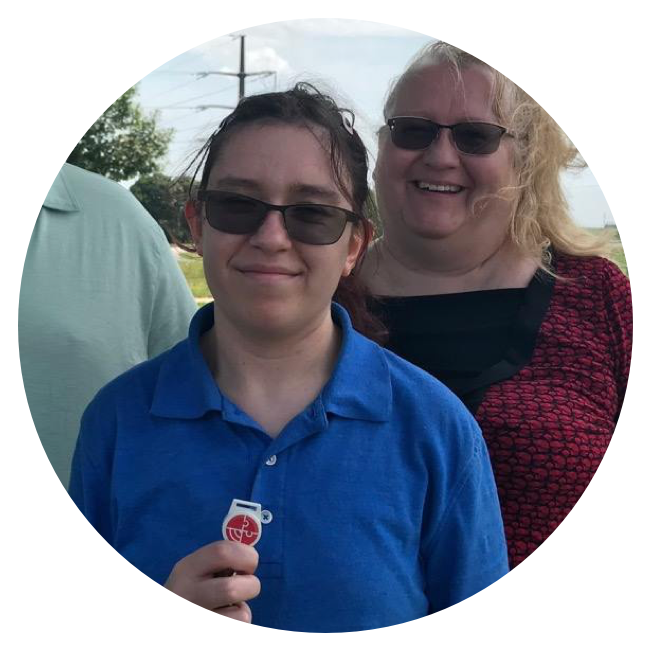 Sharing Stories, building hope.
With their service, they strive to give their users and their members hope. Hope that when they leave the house that morning they are protected. They have a safety net that is going to speak for them when they need it the most. 
Watch Katelyn's story and how the Vitals™ App helped her avoid a crisis situation with law enforcement.
---
Innovative Resource for Providers & Educators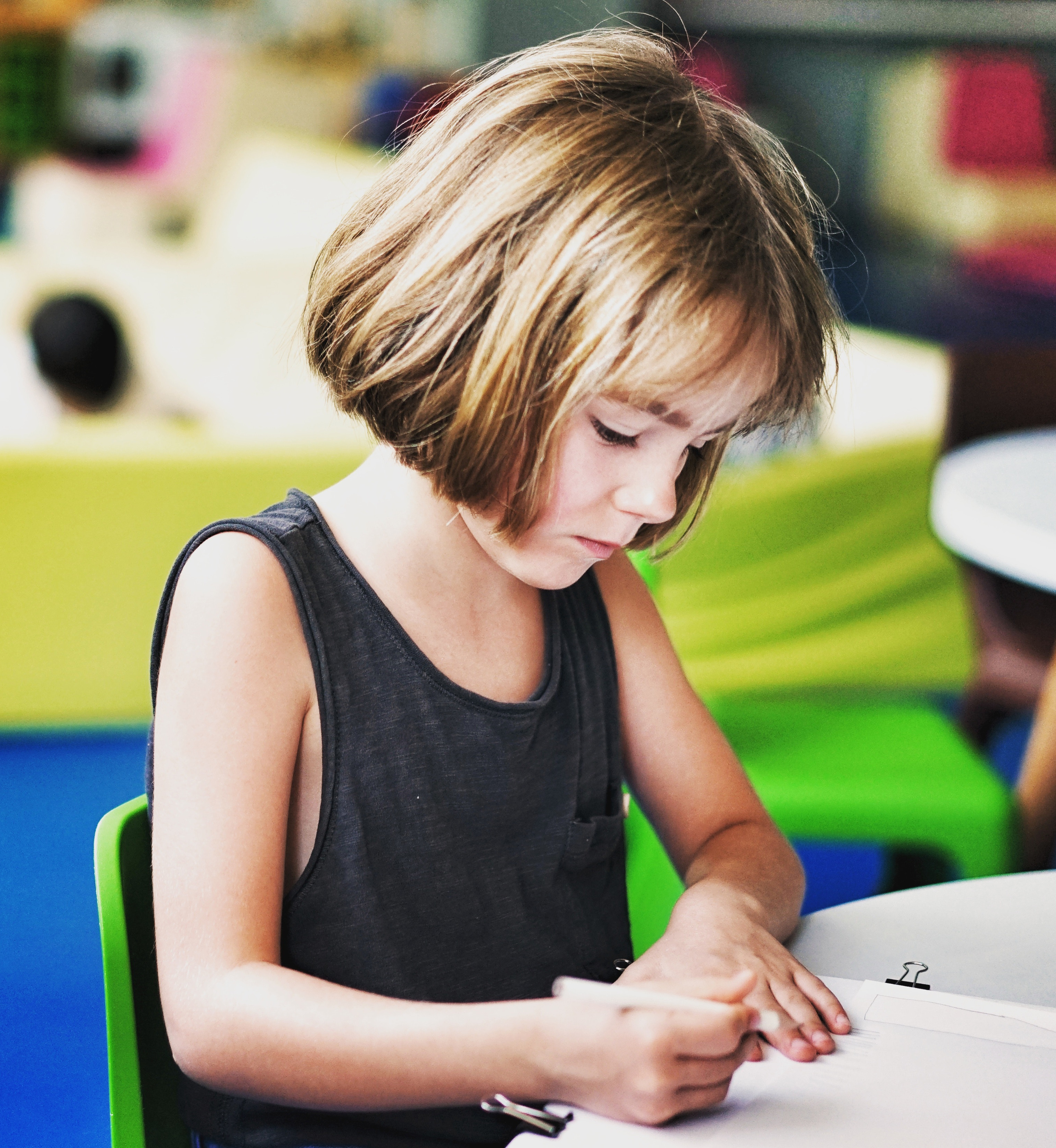 Fostering a health and safety culture for care providers and educators
The Vitals™ Network is a great way for educators and service providers to care for and better connect with the individuals they serve. Vitals™ is now available for schools and residential and community based settings, offering a game-changing tool to help foster better communication among providers, educators, individuals and families.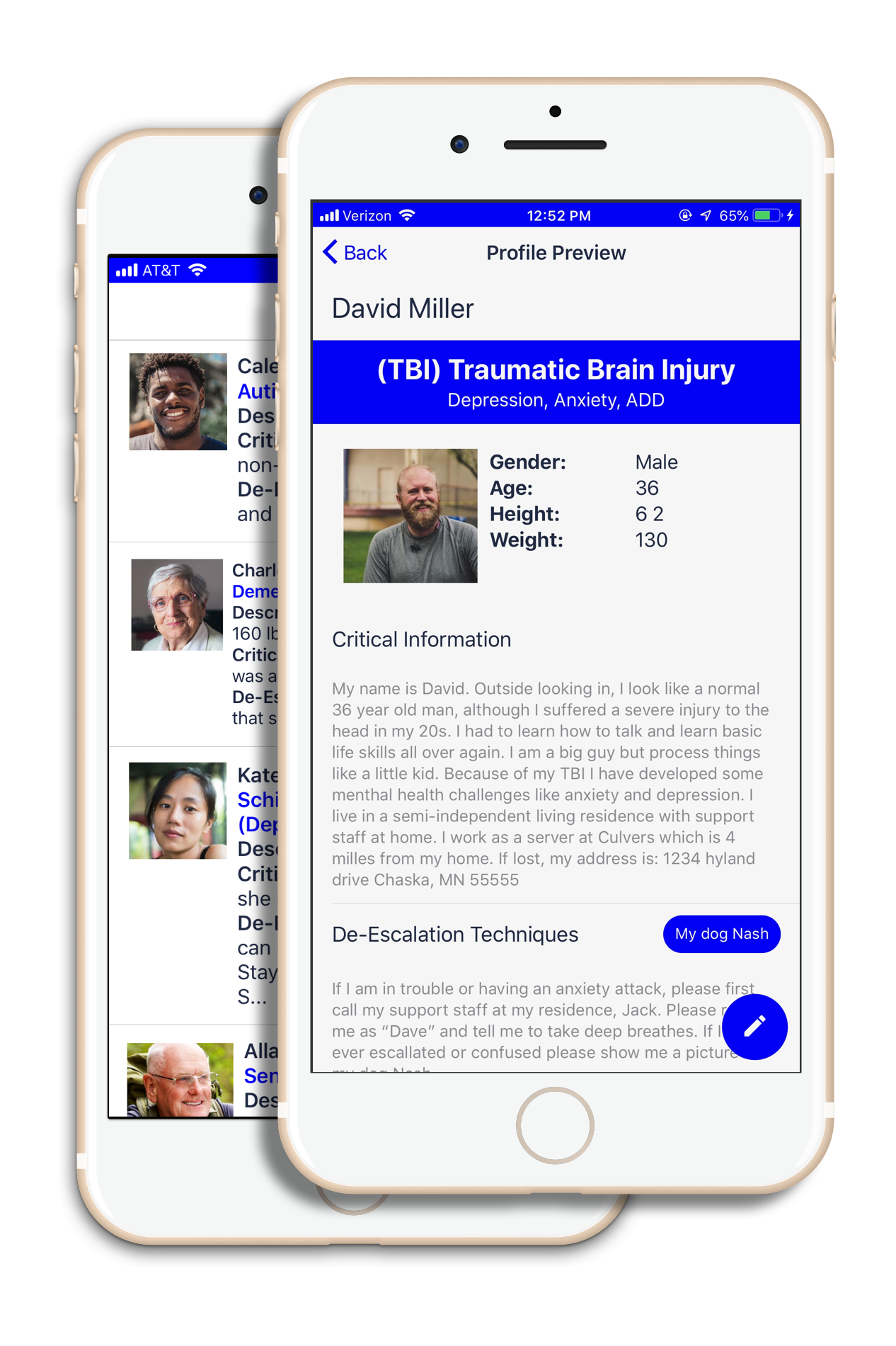 Real time access to personalized care information
Caregivers and individuals can supply critical information, triggers and proven behavioral care techniques, ensuring that providers and educators have a more in depth understanding about the individual's personalized care information.  
The Vitals™ Network is an important resource for supporting individuals, caregivers and educators. Vitals™ ensures that caregivers and educators get the information they need when they need it.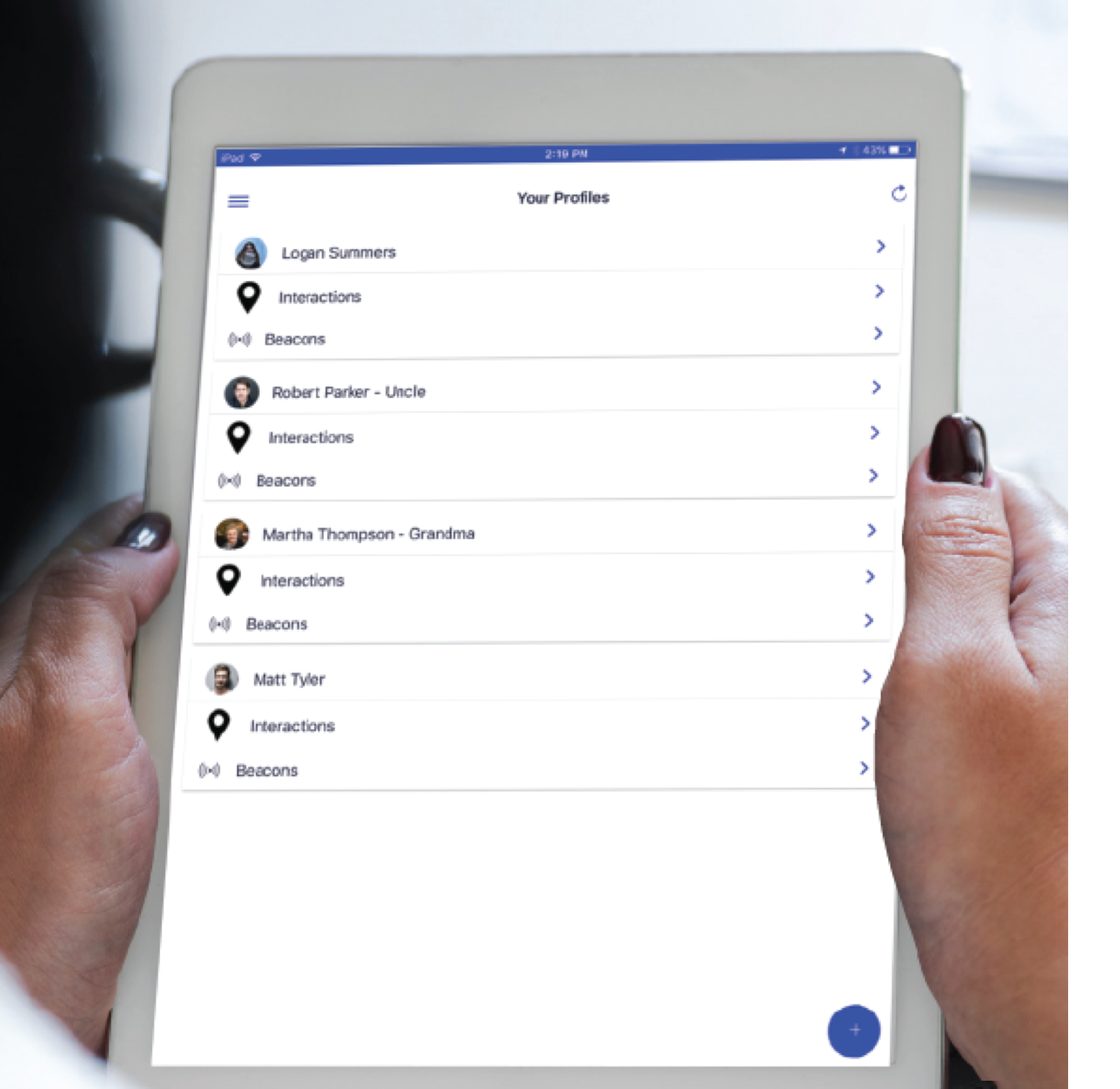 Quality service delivery driven by data
The Vitals™ Network allows administrators to control the distribution of information to those providing direct service.
Integrated Administration Dashboard 
Assign staff to specific locations 
Create and manage client profiles 
Manage staff performance through key data metrics
Increased staff retention with critical information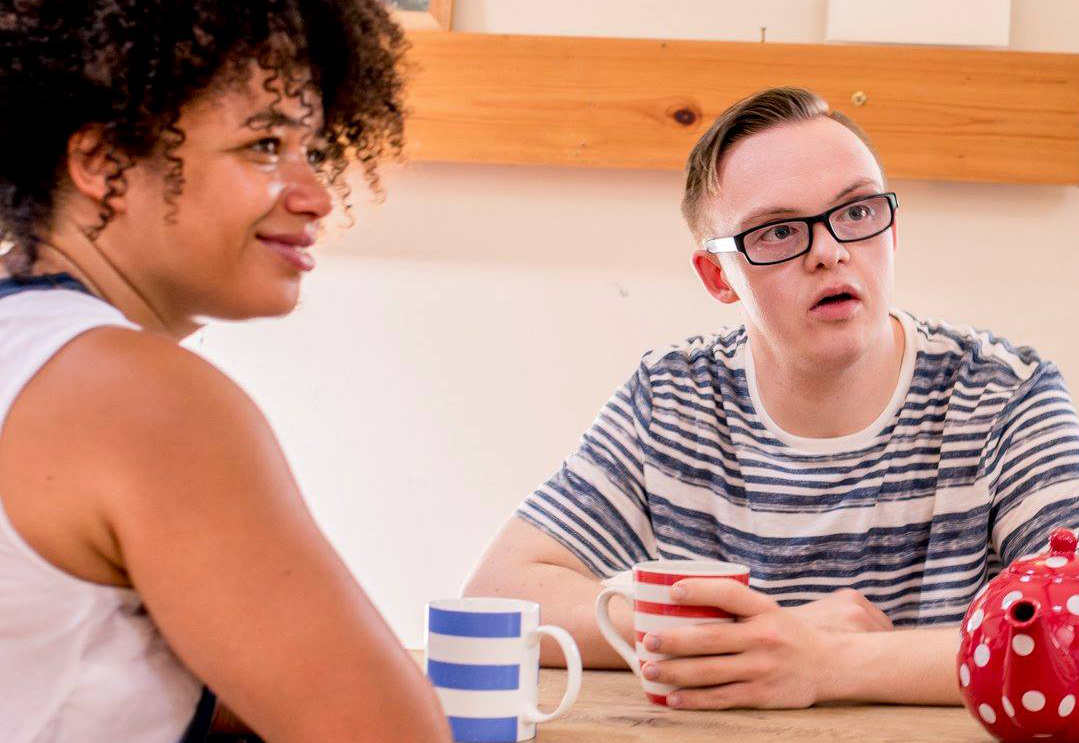 Promoting inclusion through person-centered information sharing
The Vitals™ Network helps to foster and create a more inclusive experience by providing person-centered information about each individual.
---
Real Time Information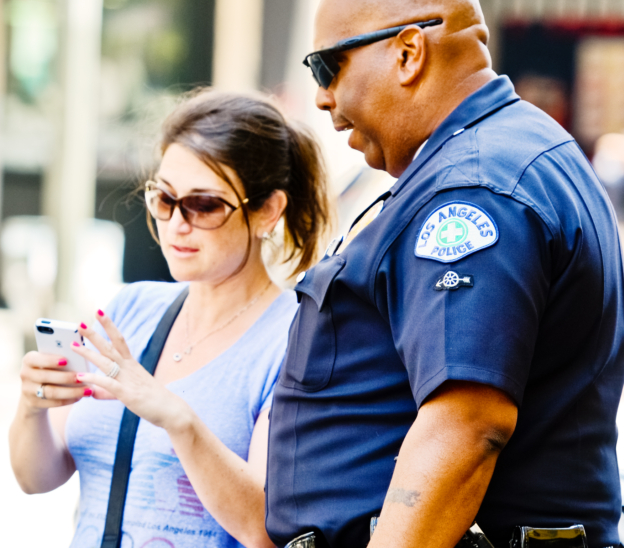 Vitals™ is a service designed to dramatically improve interactions between first responders and individuals with invisible and visible conditions and disabilities through the use of a bluetooth beacon and smartphone app technology. Their service provides greater peace of mind for families and a bridge of communication that is needed for first responders and vulnerable individuals.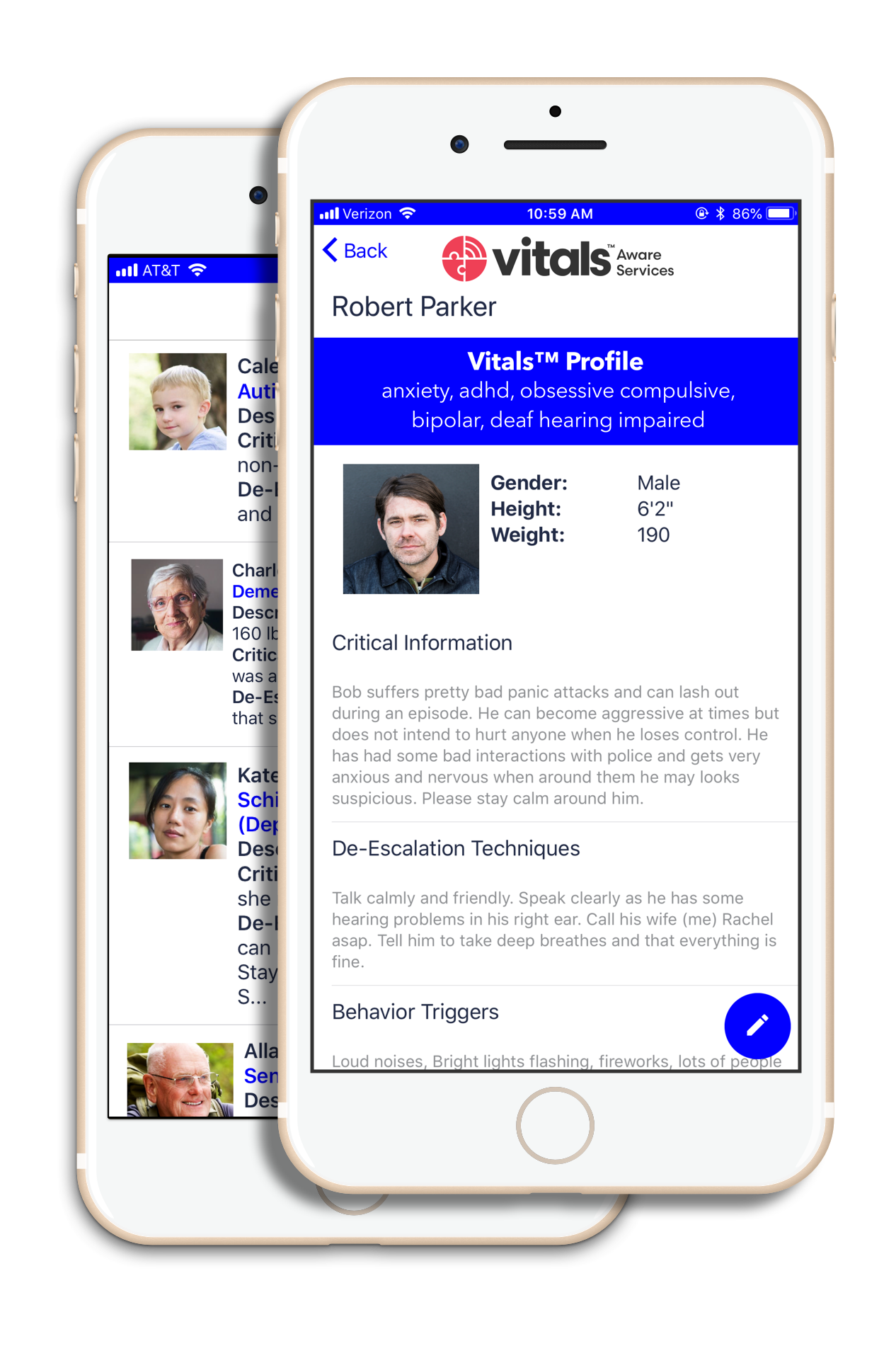 Increasing Public Safety
The Vitals™ app is a game-changing tool supporting the core function of first responders – helping people and saving lives. Having this resource in the hands of first responders keeps them safer, their community safer and reduces costly encounters between themselves and people living with various conditions.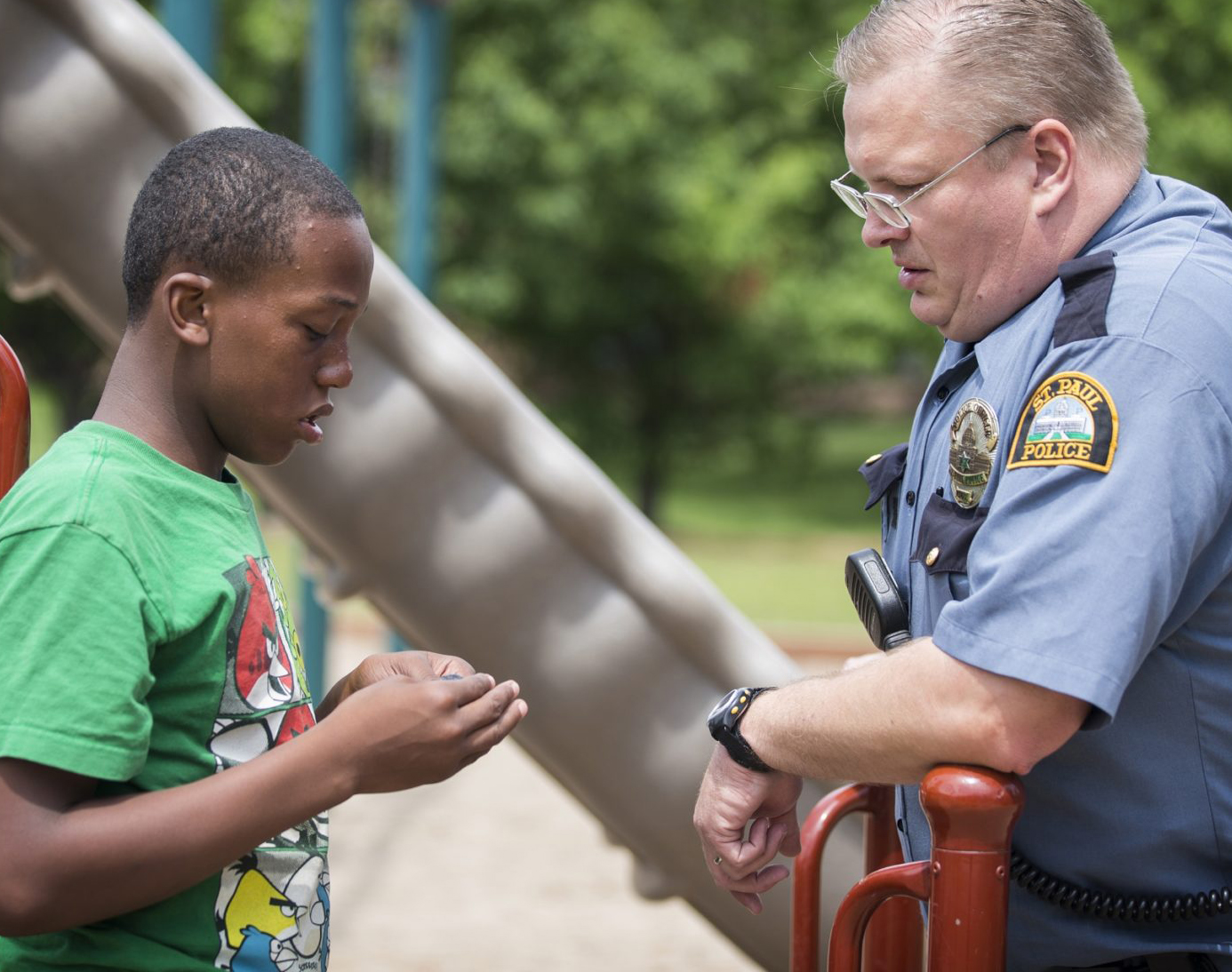 Critical information for split-second decisions
Caregivers and individuals can supply critical information, triggers and proven de-escalation techniques, ensuring that first responders have the right information on how to respond to individuals with visible or invisible conditions and disabilities who may be at risk.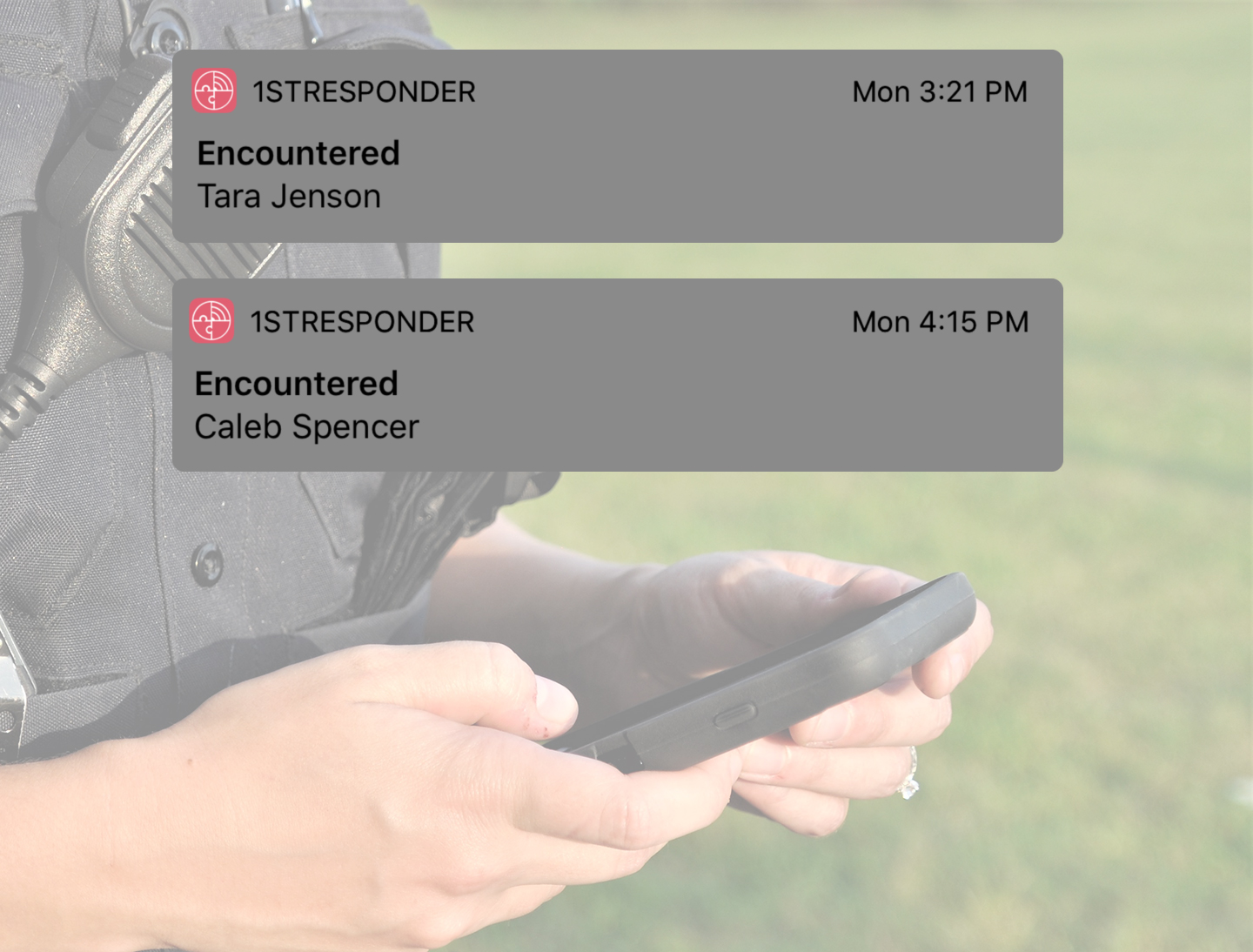 Provided in real-time
First responders that come within 80 feet of a Vitals™ beacon are automatically notified and given information on how to best serve and protect the individual – reducing the risk of misunderstanding and negative interactions. 
---
Critical information provided in seconds
The Vitals™ App allows caregivers and individuals to create and manage a personalized profile including important information about themselves to help inform first responders about their various specialized needs and conditions.