•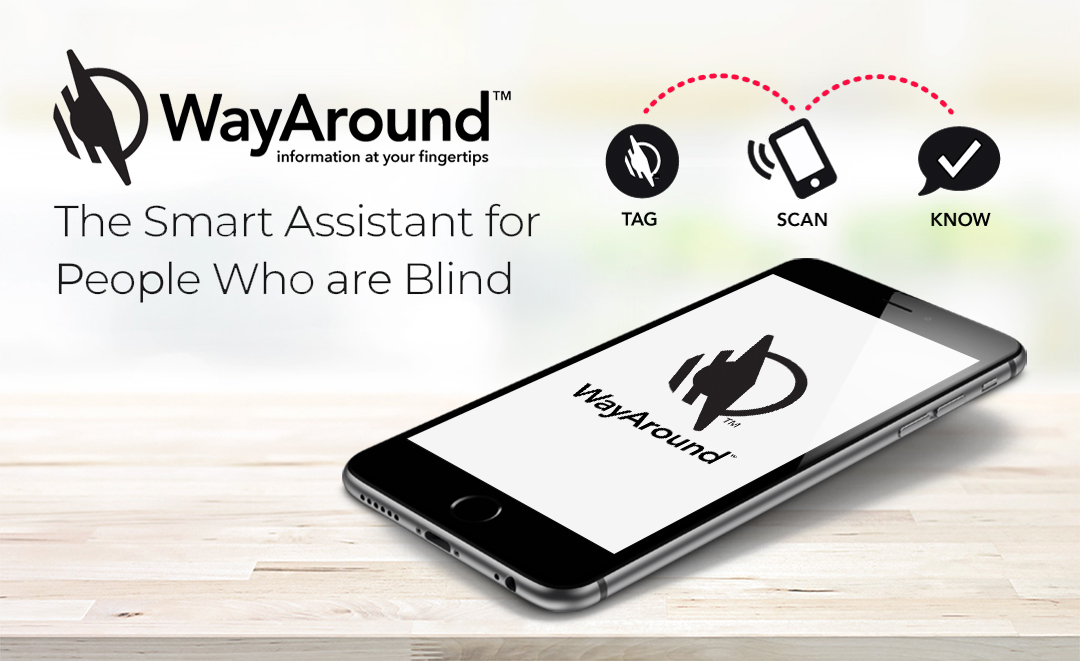 WayAround is the app for your smart device that provides on-demand details about everyday things. The simple tag-and-scan approach lets you quickly and easily identify things around you. It also provides extra details, like how something works or when it expires.
The result? Doing more of the things you want, with more confidence and more independence.
See WayAround in Action
WayAround makes everyday items permanently accessible, one closet, kitchen, or file cabinet at a time. Watch the video to see how easy it is to use the tag-and-scan system to label your anything and everything!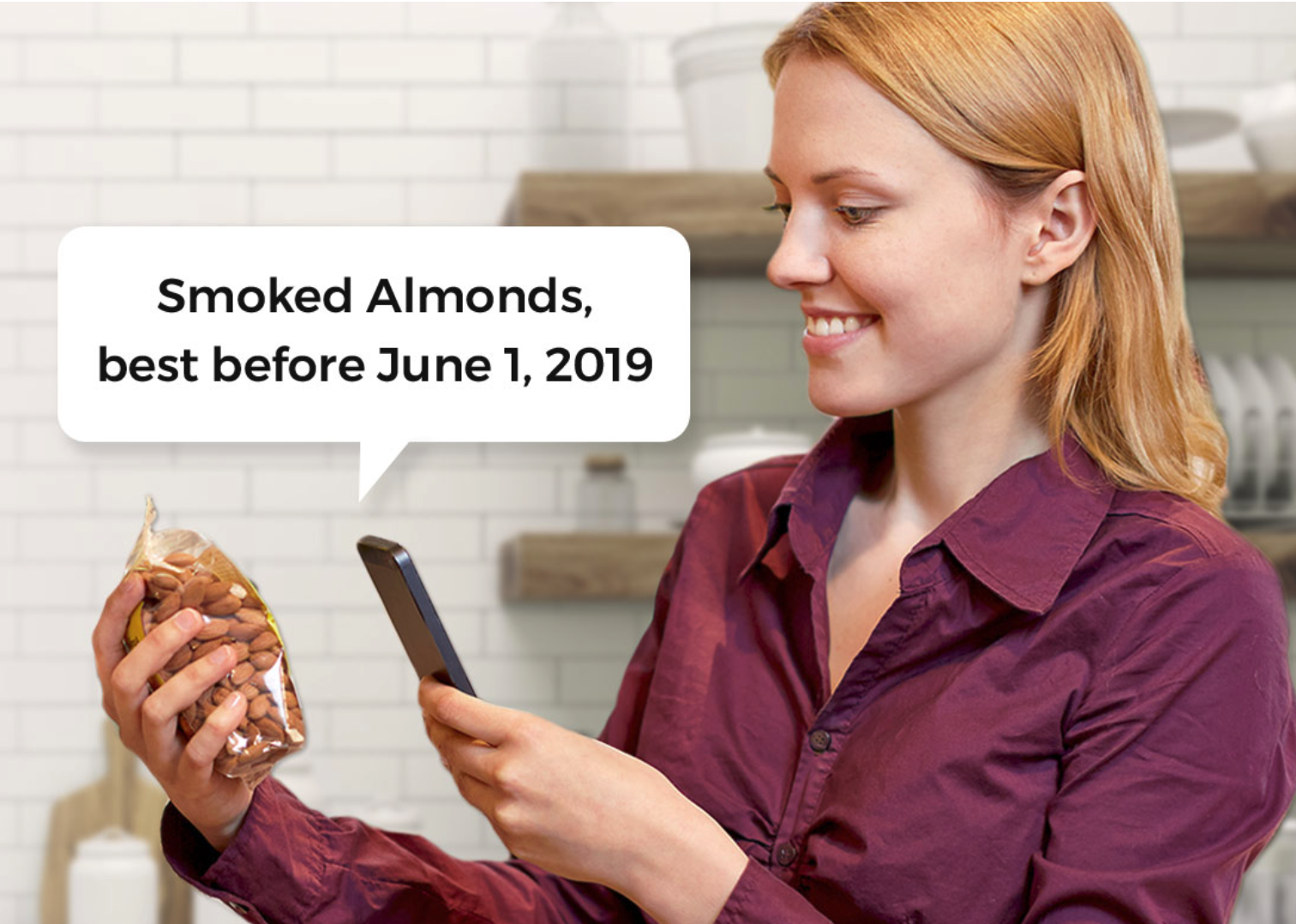 Better, Faster Information Starts Here.
The WayAround Starter Pack lets you try out all the different types of WayTag™ products: stickers, magnets, buttons, and clips. With multiple styles and features like on-metal, waterproof, and extreme temperatures, there's a WayTag product for just about anything.
Tag Your Everything – With Information Rich Audio Tags
Sometimes the little things can cause the biggest frustrations. WayAround is great for all the places in your home or office where you'd like better information, faster. Since our tags come as magnets, buttons, clips, and stickers, you can put them just about anywhere.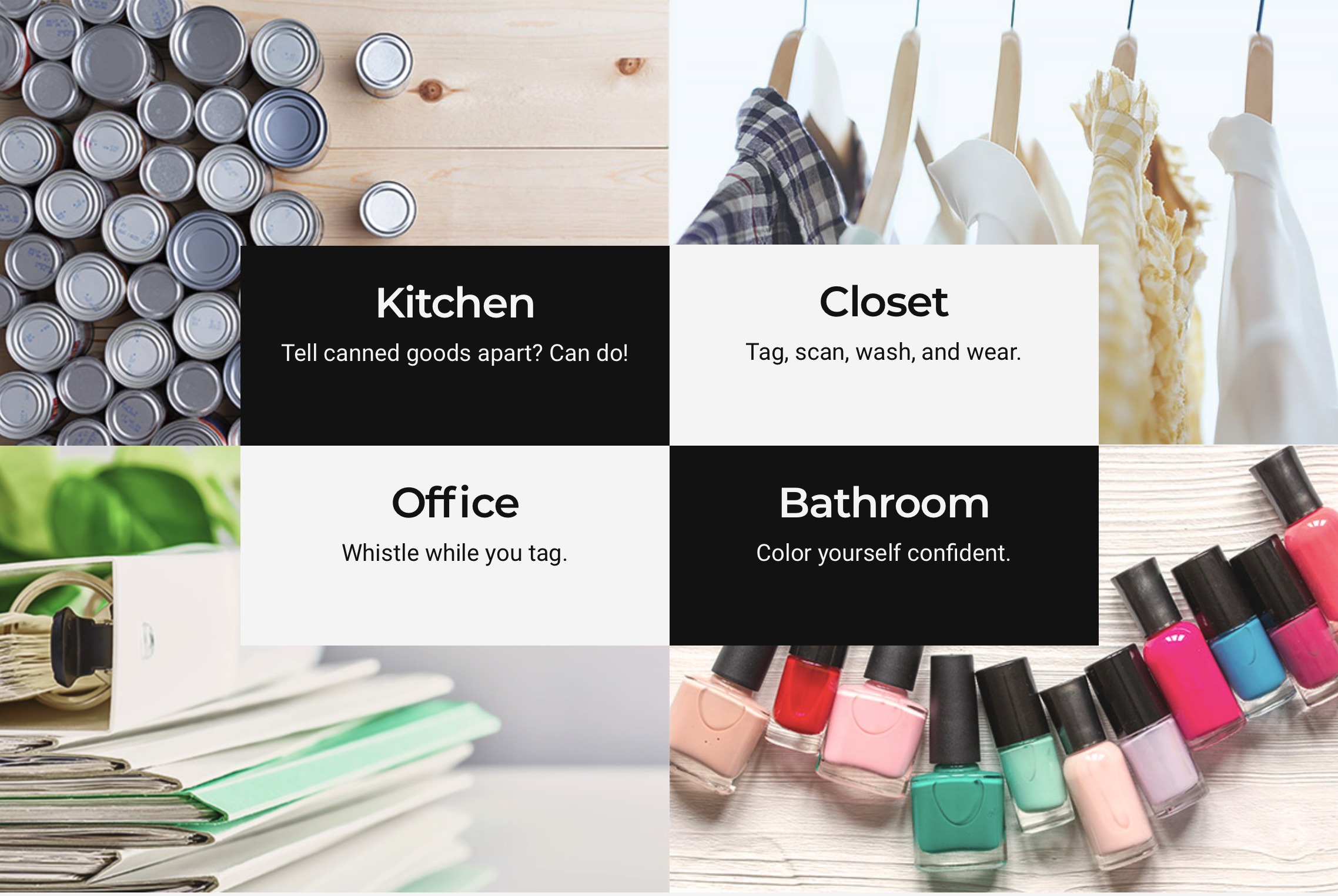 ---
How It Works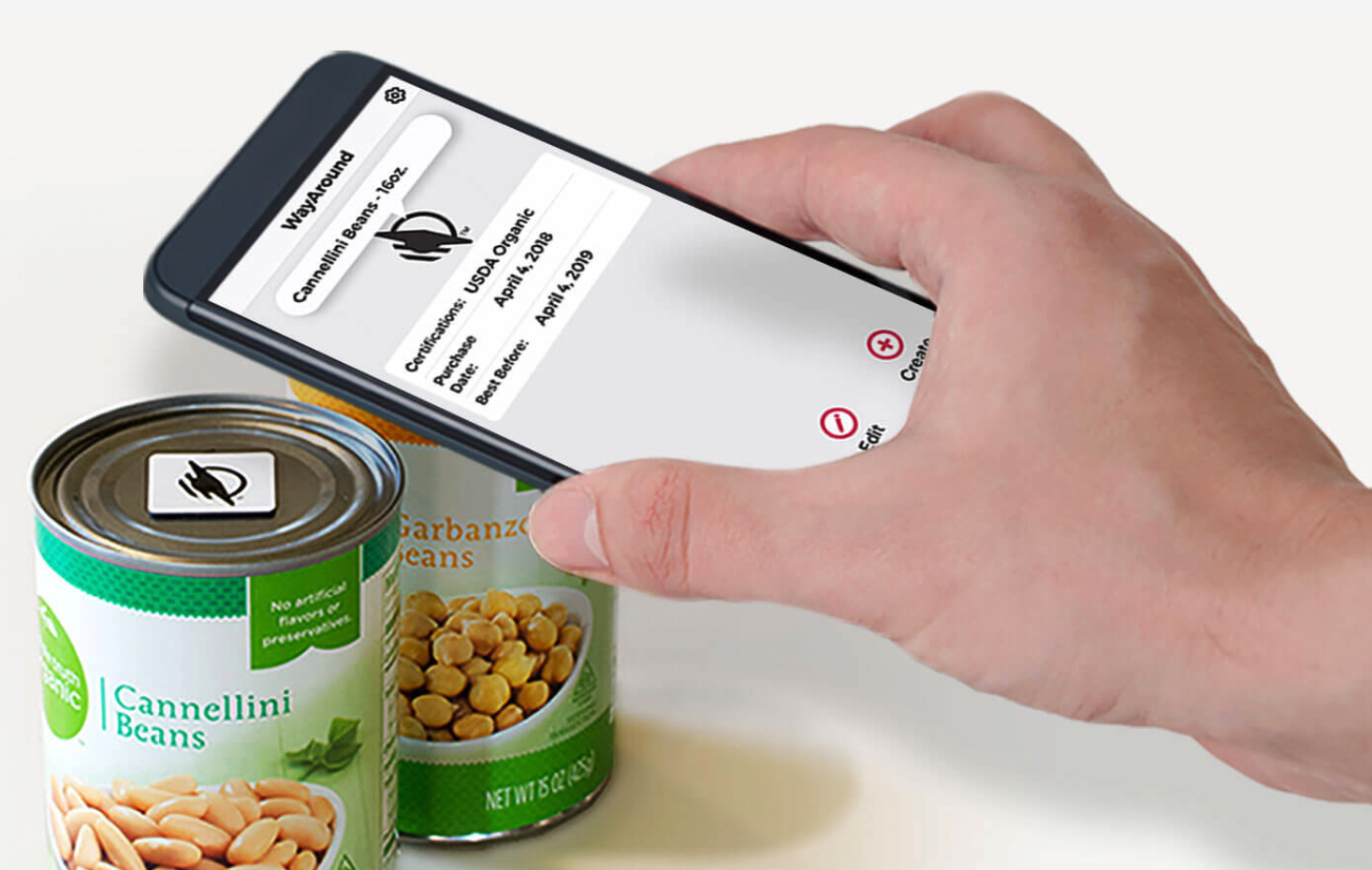 Tag All Your Things.
Use the WayAround app for iOS or Android and our smart WayTags™ to add helpful information to items around your home and office. The simple tag-and-scan system lets you add a custom description for any item plus more details like washing instructions or expiration dates.
Once you've listed everything you want to know, just hold your device close to the WayTag to transfer your information. Easy-peasy.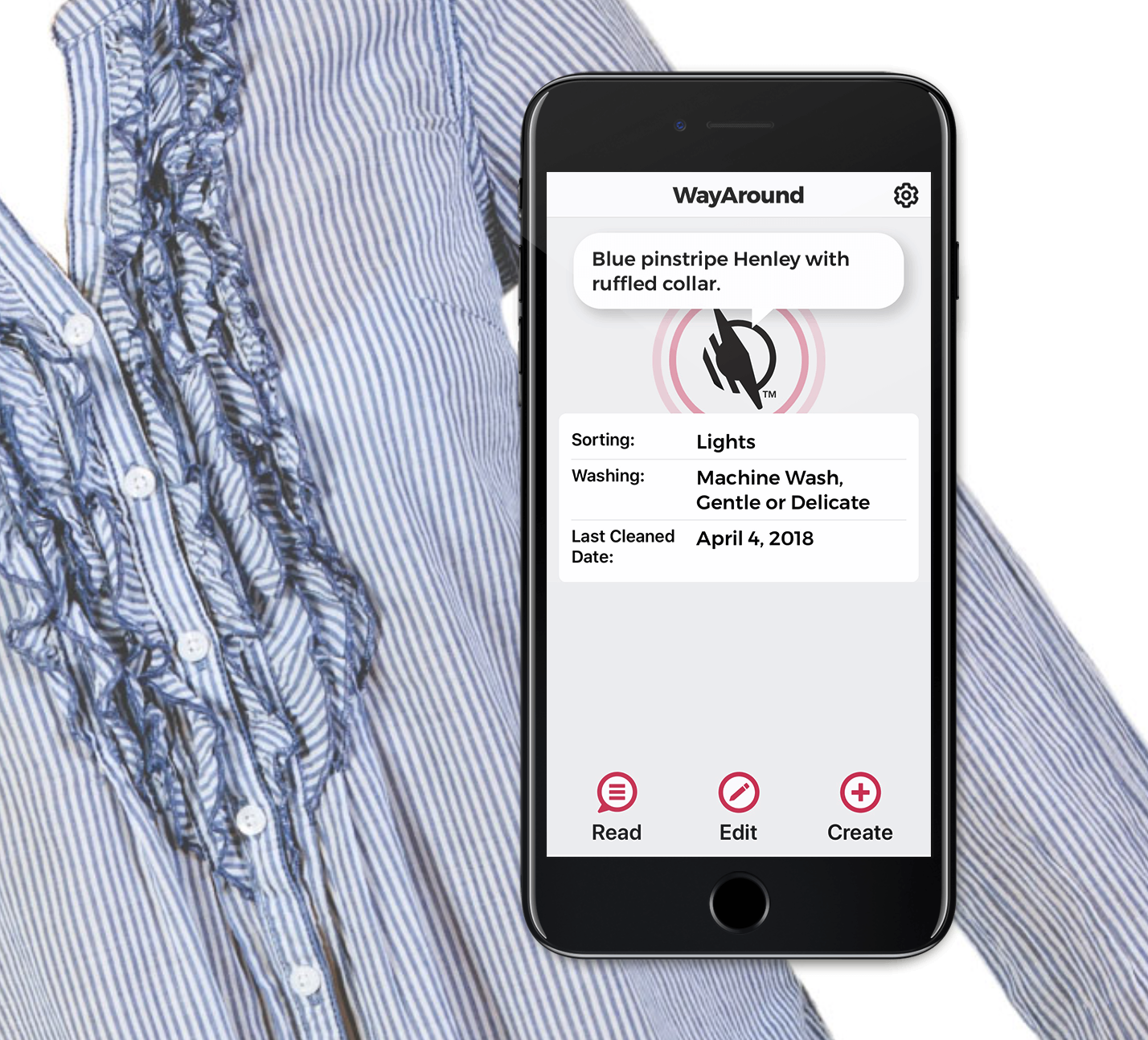 Scan to Know.
After tagging an item, scan it anytime with your smart device or WayLink™ to hear the description and details.
We understand that being in-the-know requires more than just a dump of information. Because it's smart, WayAround gives you the right information at the right time. For example, when choosing an outfit, get only the item descriptions so you can scan through your closet quickly. Come laundry time, hear just the washing instructions.
The WayTag is powerful because it's really simple. The tags themselves are about the size of a postage stamp, but don't underestimate their capacity. They have plenty of storage to manage all your important details.
What else will you love about your WayTags?
Adaptable. WayTags come as stickers, magnets, buttons, and clips, so you can tag your anything and everything. Plus, you can reuse your WayTags again and again. To change a description or add details, edit the information in the app and retag any item. There's no need to start over with a new tag. Or move a tag to a different object and completely change the information.
Affordable. WayTags cost about a dollar each, making them a smart bang for your buck. We suspect you'll want to tag tons of things around your home and office, but you don't have to do it all at once. Start small by tagging just one room and add more WayTags over time.
Accessible. Near Field Communication, or NFC, is the technology behind the WayTag. Like Bluetooth, QR Codes, and RFID, NFC stores information and transmits it wirelessly. All you have to do is hold your device really close to a WayTag—no camera required—making NFC super accessible. Learn more about how NFC provides better information, faster.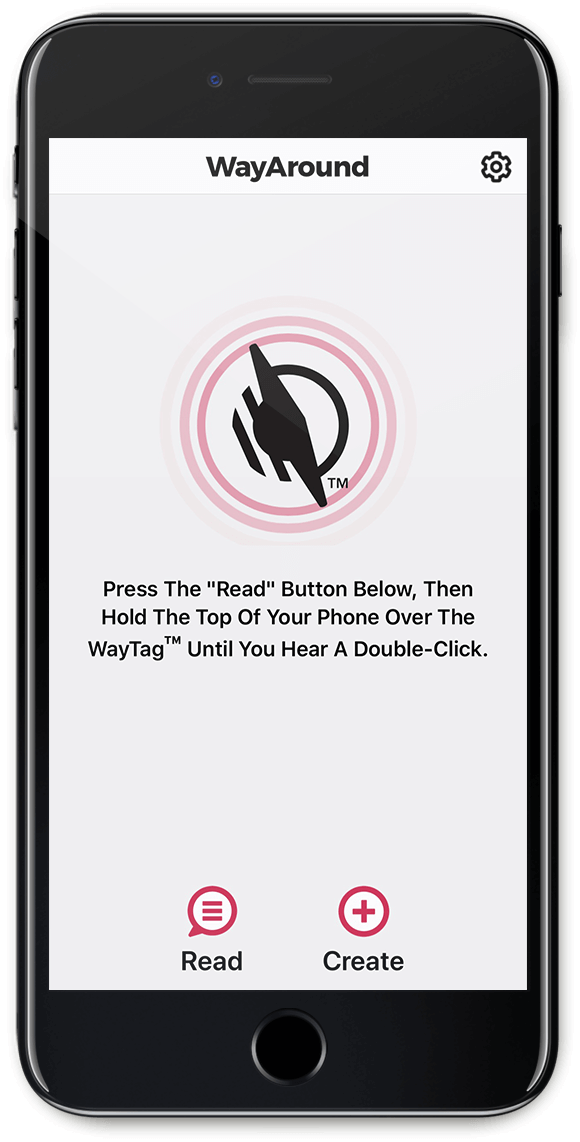 Does Your Phone Work with WayAround?
NFC, that's
Near Field Communication
, is the technology that powers the WayAround information system. Many modern smart phones come with a built-in NFC reader. If your device doesn't have an NFC reader, they've got you covered with their 
WayLink Scanner
.
Accessibility and diversity go hand-in-hand. From the start, they designed WayAround with a team of wide-ranging visual abilities. Their founders, Darwin and Armand, both have vision loss, and we've enlisted the expertise of many others with a variety of vision impairments.
The result? A system for people with any degree of vision impairment that meets a variety of needs and preferences. Here are some of the accessibility features that make WayAround stand out:
The app defaults to the accessibility settings you've selected on your smart device, including audio settings, gestures, and vibrations.
Large font and high-contrast displays maximize accessibility for people with low vision.
No fussy camera required. Three-dimensional WayTags let you feel exactly where they are located on a physical object. Then, simply hold your phone nearby to scan the tag.